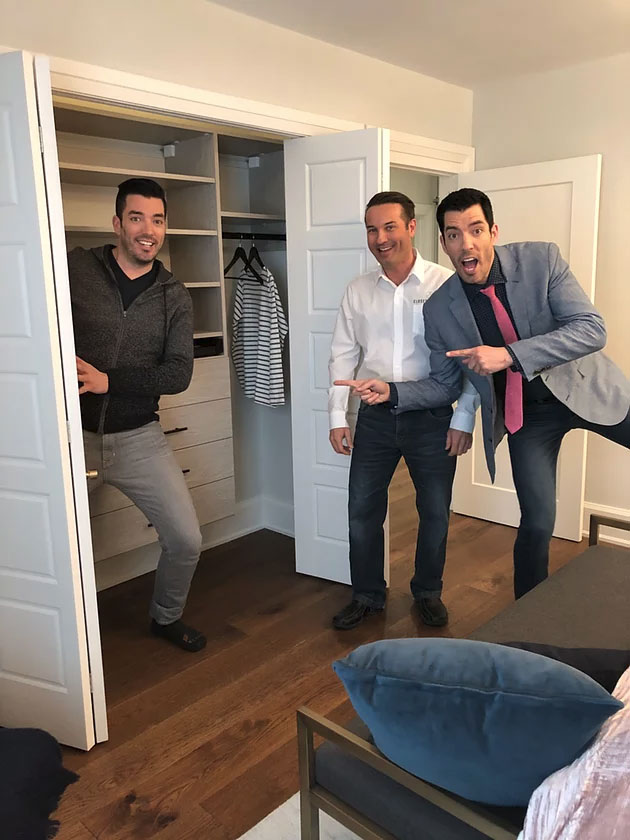 Posted On: Sep 12 - 5 years ago
Closet Express to be Featured in Season 5 of Property Brothers: Buying + Selling
The producers of Property Brothers: Buying + Selling were so pleased with our custom walk-in closet from Season 4/episode 10, that they called Closet Express again and asked us to supply and install a closet organization system for a master reach-in closet for a Season 5 episode!
The episode (#511) will be airing sometime in 2019 on HGTV Canada. Please check back again soon to find out the date and time.
---
As with the first episode we did, Drew and Jonathan were really nice to work with. They have high standards and pay close attention to details so that all parts of the reno come out looking fantastic. They were very impressed by how Closet Express was able to turn a simple bare closet into a functional and beautiful closet organization system.