Custom Closets Toronto
Closet Express is not just for DIY'ers.
We also provide a full service experience from initial consultation or showroom visit to design and installation for our Greater Toronto Area customers.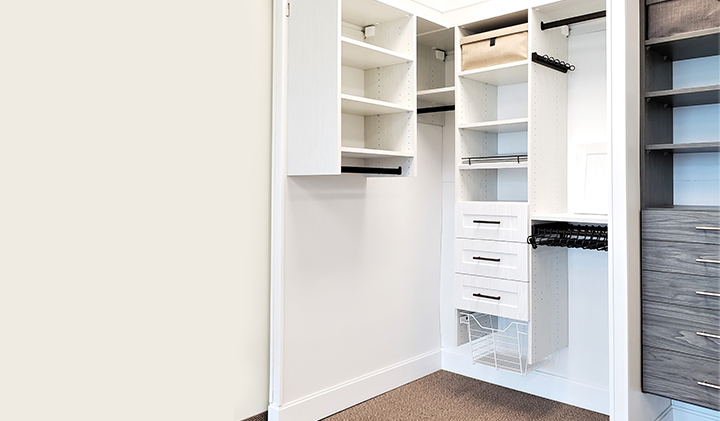 About Our Products
For our non-DIY customers we offer two grades of custom closet organizer: Standard and Premium. Standard closet organizers are modern wall-mounted. They come with only high quality materials and components, beautiful finishes, and soft-close drawers. Premium closet organizers are traditional furniture-style. They come in additional finishes, silent operating full extension drawers with beautiful 5-piece fronts, luxurious accessories, elegant mouldings and more.
Showroom
When you visit our showroom you will be greeted by a professional designer who will assist you in your custom closet organizer project. You will be able to see and touch our high quality product, browse our finishes and accessories, and ask any questions. Bring your closet details (dimensions, sketches, design ideas) to make your visit more productive. Please call ahead to make an appointment to ensure you will be served immediately upon your arrival.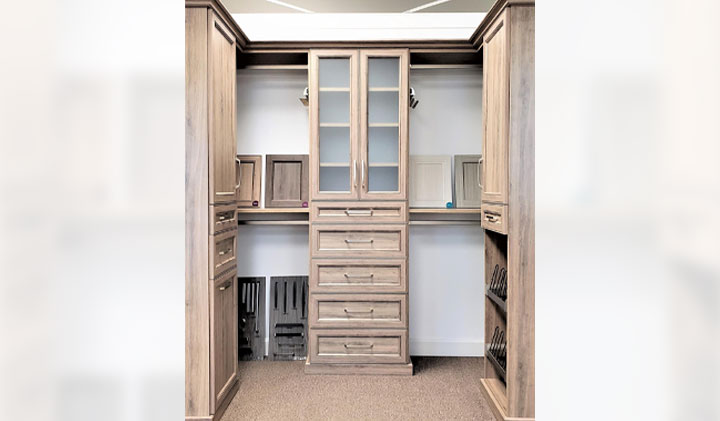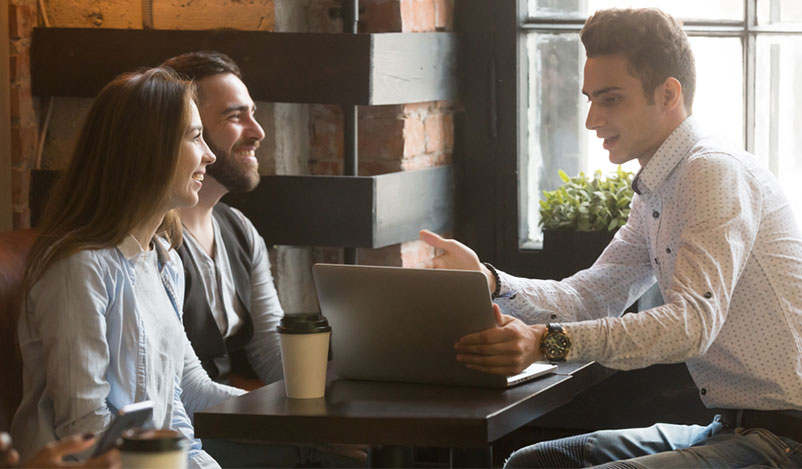 Free Consultation
We start our consultation process by asking you a few questions by phone or email first. This helps us determine the size and scope of your closet renovation and whether making a visit to your home is the next required step. Within 3 business days after the consultation you will receive from us a full set of drawings and detailed quotation. We serve most of the GTA, so please contact us to get started.
Manufacture
We are proud to manufacture our own custom closet organizers in our modern facility equipped with a high precision CNC machine. We control every aspect of the manufacturing process to ensure the highest quality and back our products with a 10-year limited warranty.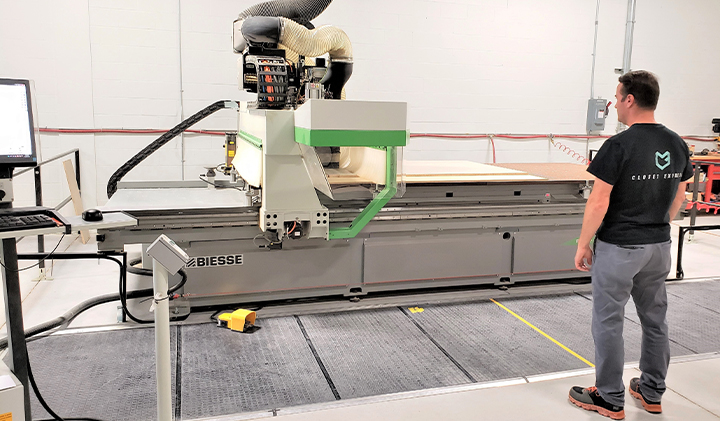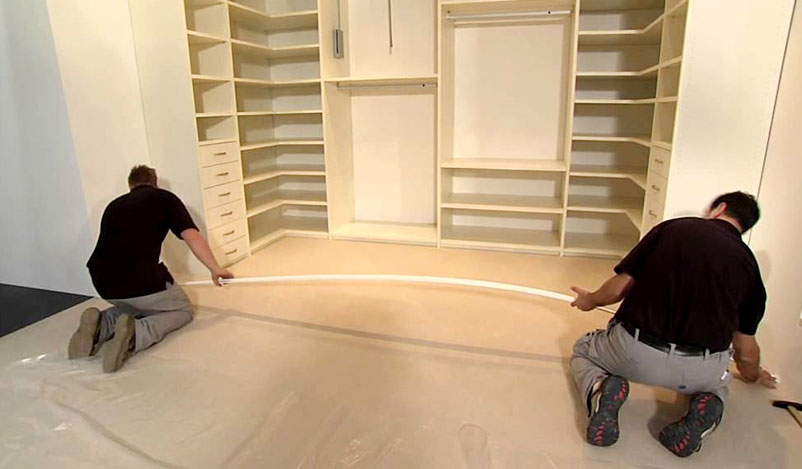 Installation
We install your custom closet organizer with the greatest attention to detail and to your complete satisfaction. Finally, you will get to enjoy your newly transformed closet that will organize your wardrobe and give you peace of mind.