Is your reach-in closet bursting at the seams? Optimize your storage space by ordering a perfect closet organizer system from us.
If you're a DIY'er and like the idea of saving up to 25% by installing your own closet organizer system, you're in the right place.
For our GTA customers we offer professional installation. Either way, we will help you realize your closet dreams!
Transform Your Reach-In Closet
Reach-in closets are typically small so the only way to increase their storage capacity is to install a closet organizer system. Adding a double hanging unit is the easiest way to do this. More shelves also increase utility. The trend to supplement or even replace a dresser is achieved with the addition of drawers or baskets inside the closet. Your space will look a lot bigger once you have a custom reach-in closet by Closet Express!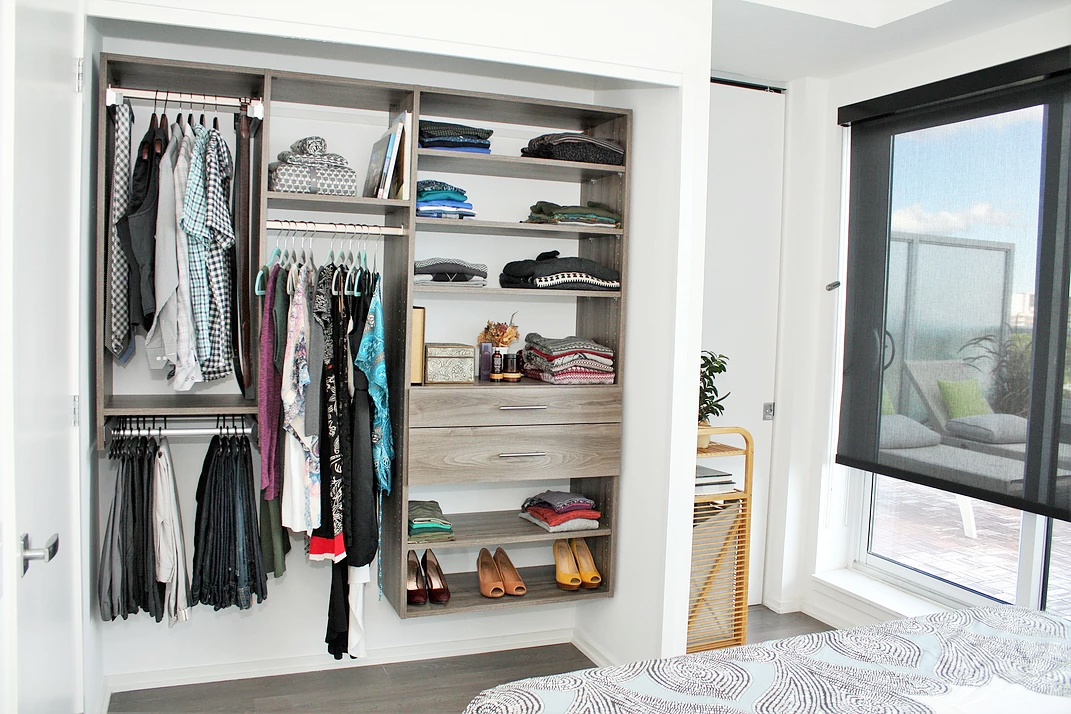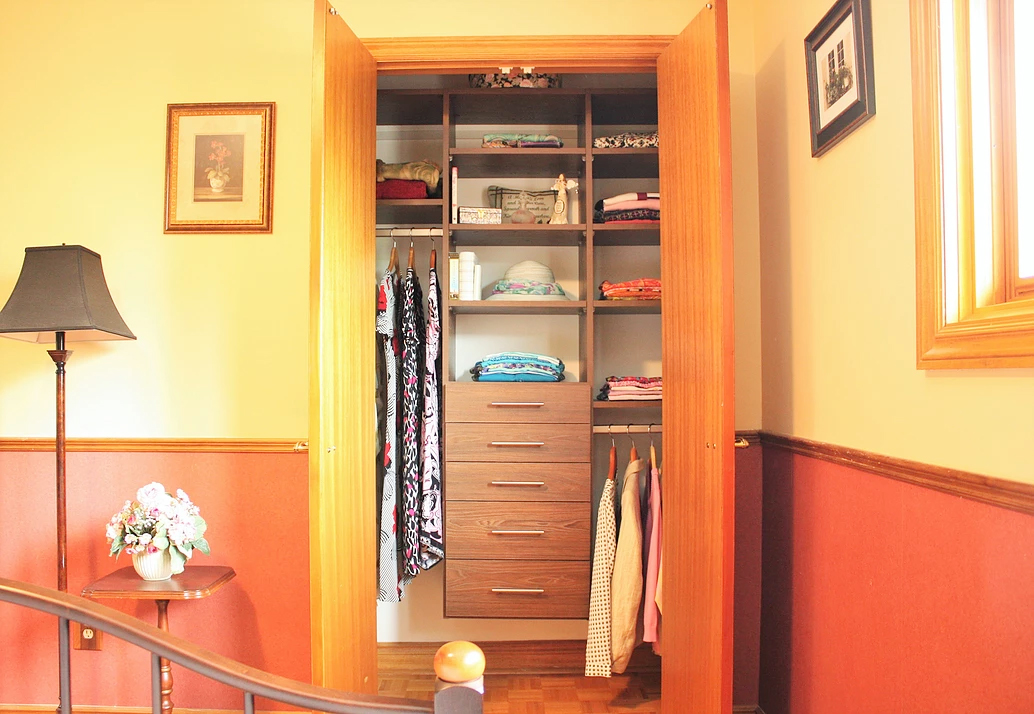 Design With The Door Type In Mind
Our reach-in closets come with different types of doors: single, double, sliding, bi-fold. Most of them also have return walls limiting access (i.e. the walls beside the door opening). If you want anything that slides or tilts out, you will need to take these things into account. It can be especially challenging with sliding doors which block the middle. No matter your closet door type an optimal solution can be found.
Choose Accessories For Specific Storage Needs
If you want to store your ties neatly, add a tie rack. If you want to be able to take proper care of your silk scarves, add a scarf rack. If you want one place to store your jewelry, add a pullout jewelry shelf/organizer. If you want your dress pants hung in a smart way choose a pullout pants rack.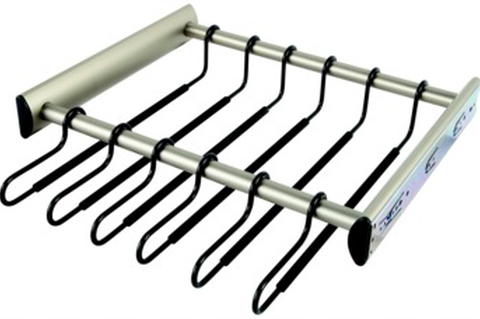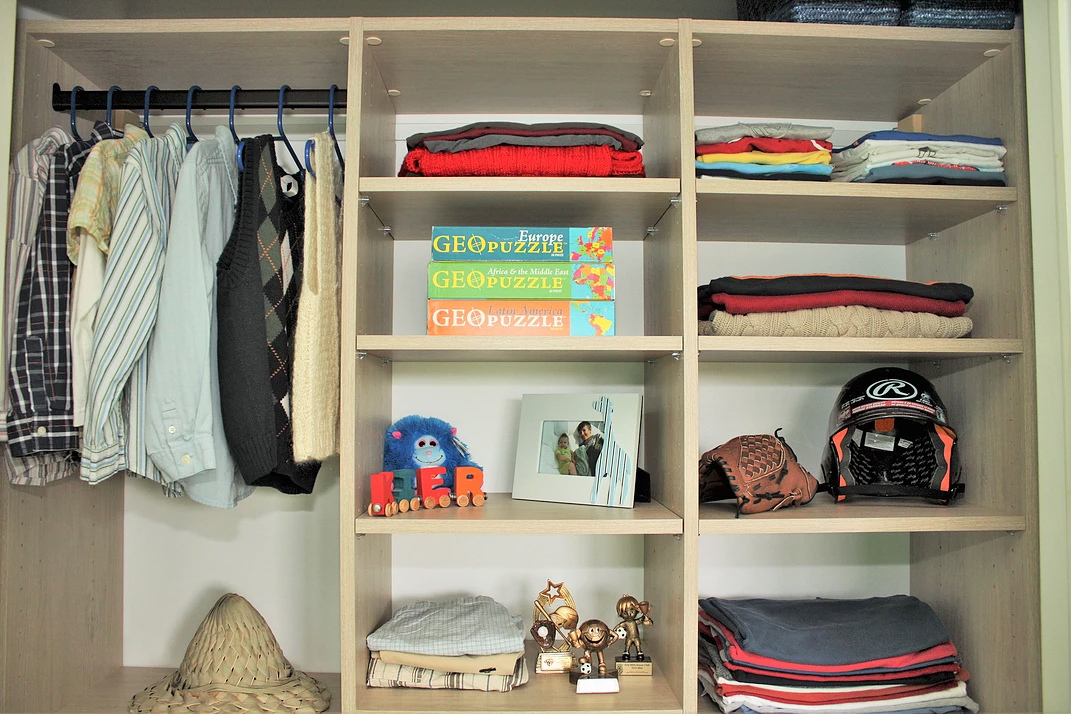 Other Closets
Our closet organizers are versatile so that other closets in your home can be fitted. You may want to increase the storage capacity of your entry/coat closet. This can be accomplished with more shelving, drawers, pull-out baskets, and double hanging rods. You can also add shelving to your laundry room to store bottles, towels, tools, and other odds and ends.