A walk-in closet is a nice luxury to have. Make the best use of yours by having your very own custom designed and made closet organizer system.
If you're a DIY'er and like the idea of saving up to 25% by installing your own closet organizer system, you're in the right place.
For our GTA customers we offer professional installation. Either way, we will help you realize your closet dreams!
Start Your Day Right In Your
Walk-in

Closet

A well -organized walk-in closet is essential to starting your day right. Your clothing and other personal items will be organized into their appropriate sections: dresses on the long-hanging rod, suit jackets, pants and skirts on double-hanging rods, t-shirts and sweaters on adjustable shelves, socks and undergarments in the drawers, and many useful accessories to choose from. Your custom walk-in closet will be designed and built to meet your needs and make it easy to find everything.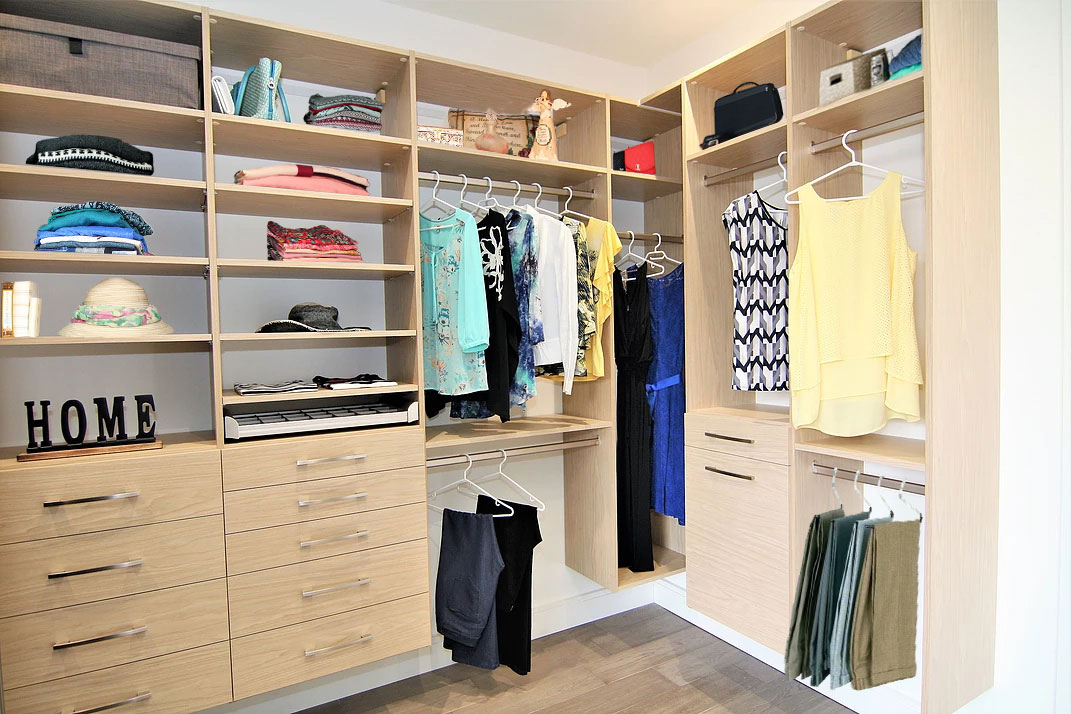 Your Custom Walk-in Closet Is Your Sanctuary
A walk-in closet isn't only for organizing your clothing and personal items. It is a room tailored to your tastes. It is a place to wind down from a stressful day and catch your breath. Let a custom walk-in closet by Closet Express make your life easier. You will love spending time in the tranquility of your custom closet for many years to come.
Not Only For Storing Clothing
You need and expect your closet to store many other personal items such as handbags, shoes, jewelry, keepsakes, and more. You can have your closet fitted with clever accessories such as slanted shoe shelves, pullout shoe organizers, jewelry drawers and organizers, sliding scarf racks, tie racks, belt racks, and more. If you have a larger walk-in closet consider adding a tilt-out hamper – a very useful accessory to have.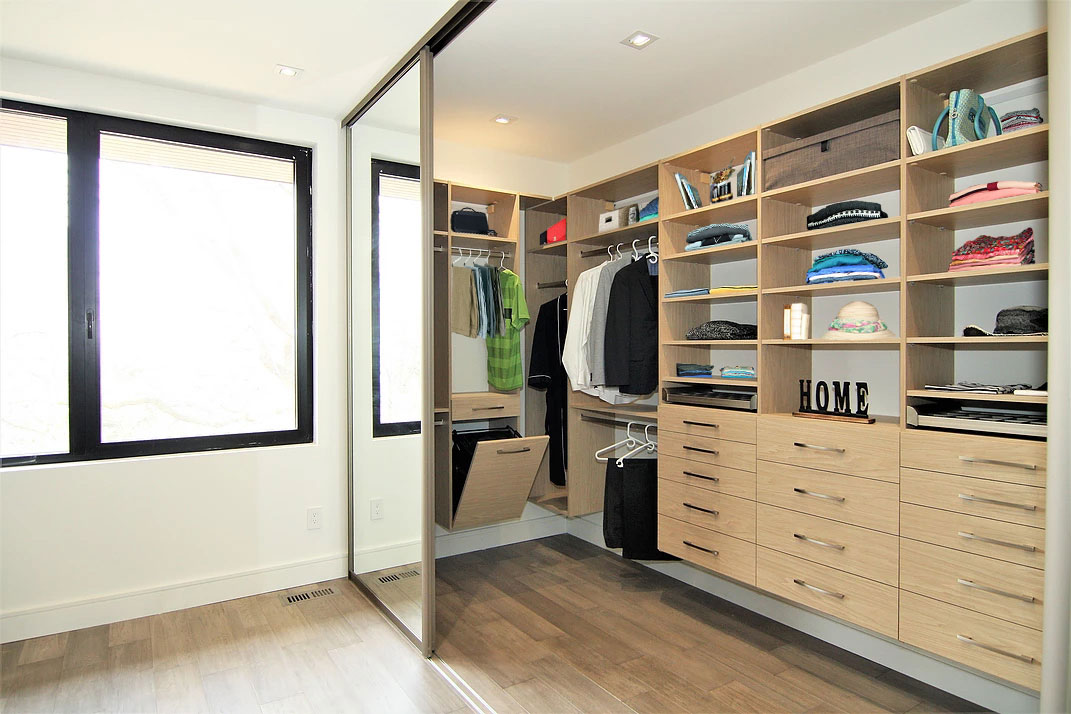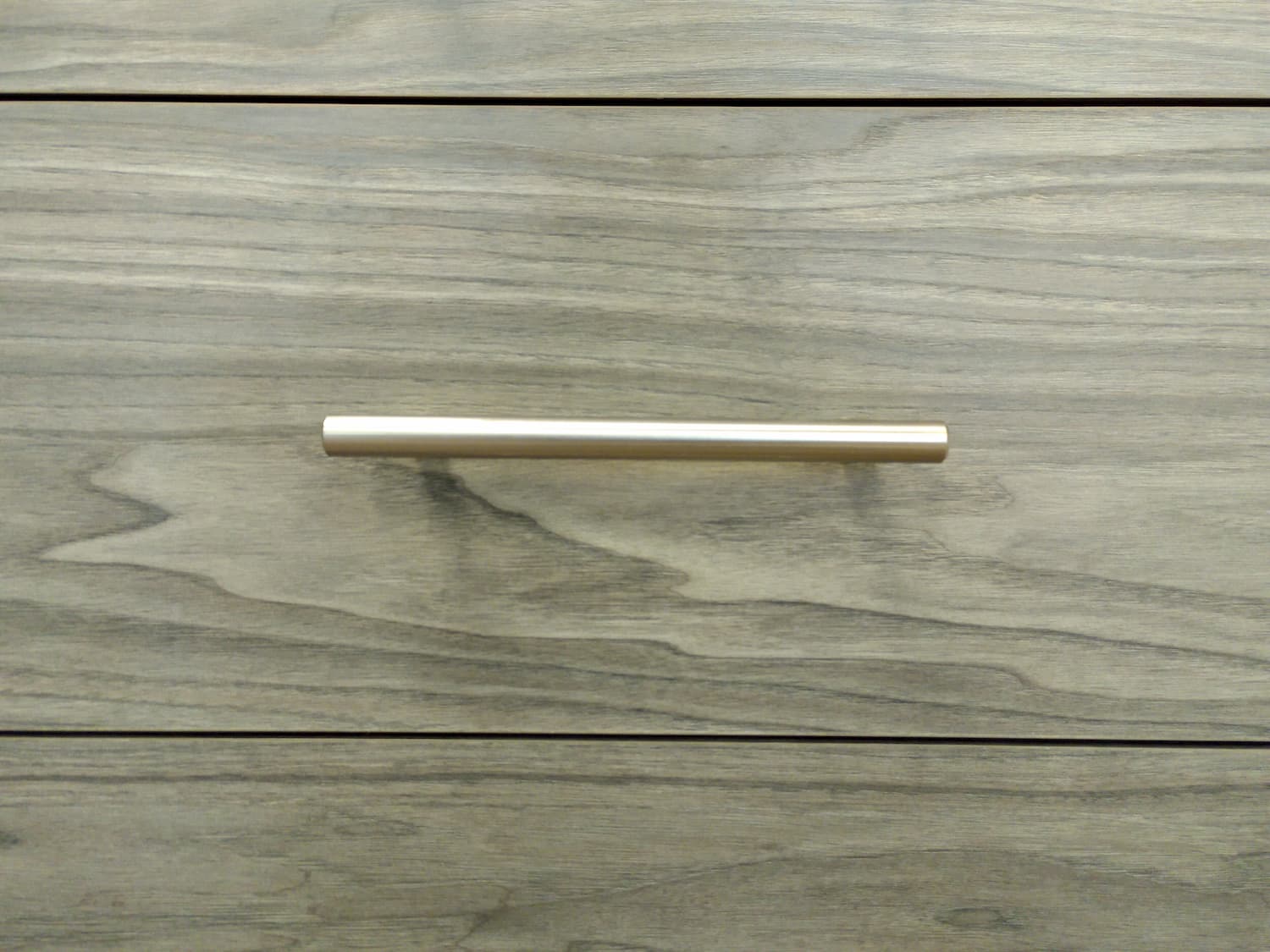 Finishes
We offer a collection of 10 beautiful colours plus classic white. High quality material. Manufactured in Canada.
Accessories
We offer many closet accessories that help organize items such as jewelry, shoes, scarves, ties, belts and more.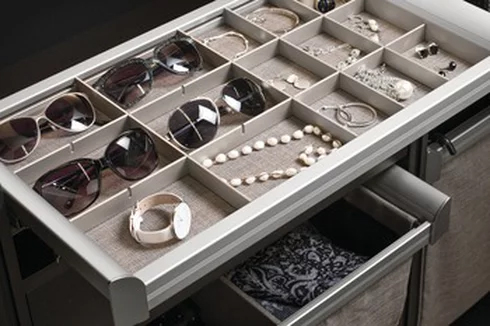 Premium Furniture Style Closet Organizers
We also offer traditional furniture-style (floor standing) closet organizers as a premium upgrade over our standard wall-mounted closet organizers for your walk-in closet. Select from upgraded finishes, accessories, decorative hardware, and nice touches such as crown moulding. Drawers feature undermount slides that are soft closing and silent operating, with maple veneer boxes. Pullout type accessories such as valet rods and tie racks are made of aluminum. Hourglass shaped hanging rods come with a top insert which eliminates metal-on-metal contact with your hangers. Also choose from a wide variety of decorative handles. Please note that availability of premium walk-in closets is limited to professional installation (DIY excluded).