Custom Wardrobe Closet
Does your bedroom lack closet space or even a closet itself? A custom wardrobe is what you need. We design, manufacture and install beautiful and highly functional custom wardrobes. Being a true piece of furniture, everything is hidden behind cabinet doors and drawers.
Design & Specifications
A custom wardrobe is 24 inches deep and therefore all contents are hidden behind cabinet doors and drawer fronts. The height is normally 7 feet but this can be extended if extra shelf storage is required or to simply fill more of the vertical space. If you have an entire empty wall then the best look is a wall-to-wall wardrobe. We will design a custom wardrobe to meet your storage needs and preferences.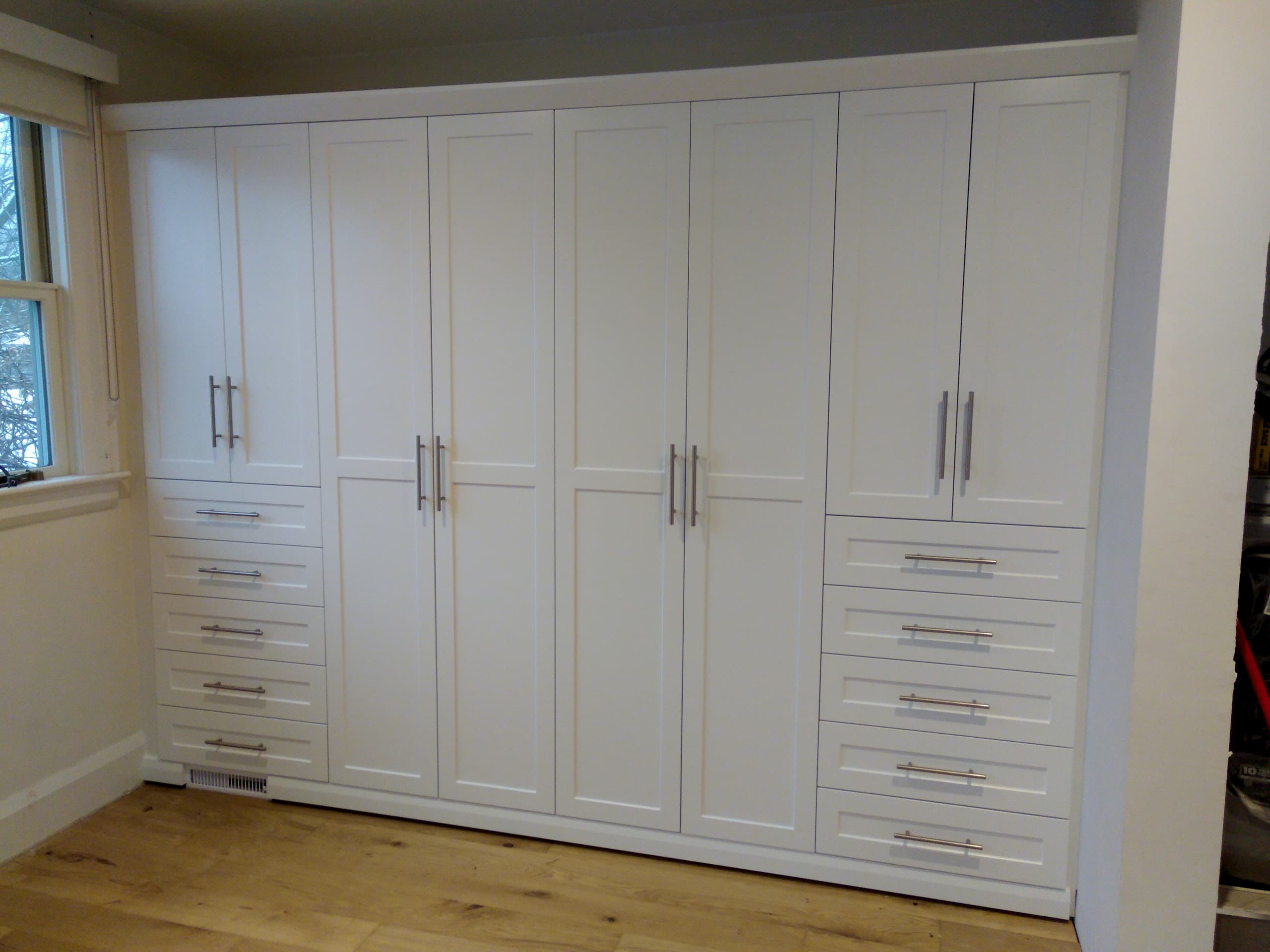 Cabinetry Styles
Our cabinet doors and drawer fronts come in several different styles, from modern slab to traditional shaker, plus other 5-piece profiles. In keeping with the furniture look we include both a base moulding and crown moulding, available in different profiles.
Upgrades
Just as with our premium closet organizers, you can choose from upgraded finishes, accessories, and decorative hardware. Our standard drawers are soft-close and are made of durable metal sides. You can upgrade to our premium drawers: undermount full extension slides, soft-close and silent operating. Hanging rods are premium hourglass shaped with a top insert which eliminates metal-on-metal contact with your hangers. Also choose from a wide variety of decorative handles.