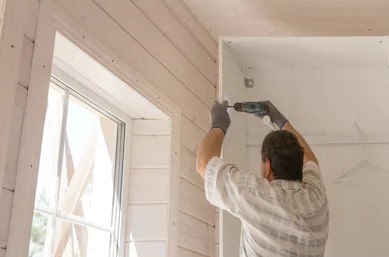 Posted On: Dec 11 - 2 years ago
A World Full of DIY Custom Closet Systems
Before there were HGTV, Home Depot, and high speed internet, doing a home improvement project was beyond the realm of possibility for most homeowners. Access to the required knowledge, materials, and inspiration was limited.
Nowadays there are so many sources to access for your project. Finding inspiration and forming ideas are only a matter of clicking your way through some websites. If you want to learn how to do a particular task there's probably a YouTube video on it. With all this information around us it's never been easier to do-it-yourself (DIY).
Are your closets cramped, ugly and disorganized? Are you are a DIY-er disappointed in the cheap, mass produced product offered at major retailers? The good news is there's a local company that manufactures and sells high quality DIY-friendly custom closet systems. At Closet Express you can design and order your custom closet system online using a simple 3-step process.
Why opt for DIY when choosing a custom closet system?
The COVID-19 pandemic has changed how people live and work. People are spending more time at home and want to make their home more functional. While a home office is at the top of most people's list, custom closets are also increasing in popularity. Traditional custom closet companies require at least two visits: consultation and installation. Having multiple people enter your home is not something many homeowners are comfortable with these days, and might even be against COVID-19 restrictions. No worries: by choosing Closet Express you will get the same level of quality, customization and product choice. Not sure where to start? We are here to help you with your design, consult our FAQ or contact us, we'll be more than happy to answer your questions.
Only one place to shop for DIY closet systems.
Closet Express is the only store in the province where you can purchase a DIY custom closet system. Configure your closet from the 21 different section types for a truly custom solution meeting all your storage needs. Find your style with the choice of over 10 finishes and many smart accessories. Save up to 25% on labour and feel the self-satisfaction by installing it yourself. Have peace of mind with our 10 year warranty. You don't have to be a DIY pro, either. You only need some basic tools and a little experience to accomplish the job. Watch our installation video and begin your project with confidence!